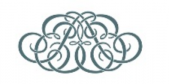 fashions come and go, but tradition and good taste never change
Founded in 1880, around the same time as Paris's Plaine Monceau district, the famous Maison Benneton has successfully perpetuated the tradition of heraldic engraving through the ages.
what makes Benneton unique:
The company's long history: a sign of reliability and a guarantee of lasting quality, expertise and mastery;
The decor at 75 Bd Malesherbes: a sign of authenticity, longevity and charm.
75, boulevard malesherbes
75008 paris
Ou shop is open:
Monday to Thursday from 10am to 6:30pm,
Fridays from 10am to 4pm
and Saturdays from 10am to 1pm.
We are close for holidays
throughout August
atelier@bennetongraveur.com
+33 (0)1 43 87 57 39