The signet rings and heraldic arms
Benetton is specialised in engraving heraldic arms and painting on parchment , and reproduced emblems and coats of arms.
Benetton also has a strong reputation for its engravings on signet rings in precious metals and intaglios on fine stones, both hard and precious, with figures, monograms, or coats of arms.
Entering Benetton Graveur at 75 Boulevard Malherbes is symbolic in itself.
Ordering a signet ring is a story of tradition, passing on to the next generation, and affiliation.
From one generation to the next, we create together your hand made signet ring in full respect of the rules of heraldry.
the signet rings and the engraving of heraldic arms
Our upgraded signet rings, those with initials or with any other pattern, for either a man or a woman, are very finely engraved on gold or on a stone and are supplied with a wax seal.
For a century now Benetton has signed signet rings engraved with the heraldic arms of both important french and foreign families.
Made in pink, white, or yellow gold they are designed to be both light and dense in such a way as to allow for a beautiful engraving and to be hard wearing.
All the engravings on gold and all the intaglios on stones are unique and hand made in our studios. Benneton Graveur has another speciality which is very appreciated both in France and abroad : rings carved following ancient models. These are made on the basis of a quote.
Finally, for clients seeking both novelty and exclusivity Benetton also creates rings with initials on stones set with gold.
The client chooses both the stones and the engravings:Lapis lazuli, garnet, blood jasper, carnelian, blue or red nicolo, chrysoprase, rock crystal or even sapphire.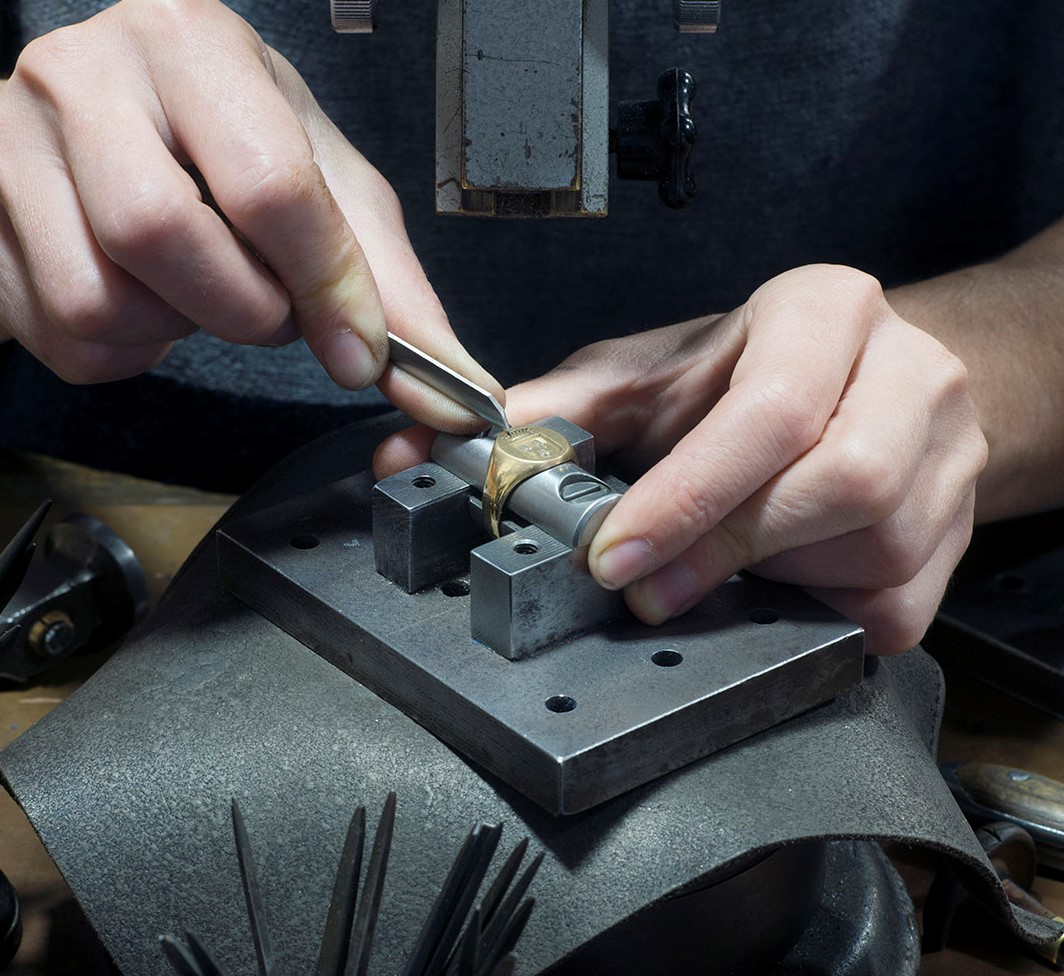 Ask us for your personalized quote for a signet ring
A printed or engraved laid paper bookplate glued to the inside of the flyleaf of a book has become a mark of belonging where collectors are concerned, and might also bear the name of the owner, their coat of arms and their motto. We can tailor your bespoke bookplate to suit your tastes.
Heraldic art in the form of drawings and paintings represents the science of heraldry. Drawings or paintings of coats of arms depict the family's coat of arms and its motto.
Drawings of coats of arms can be used for engravings.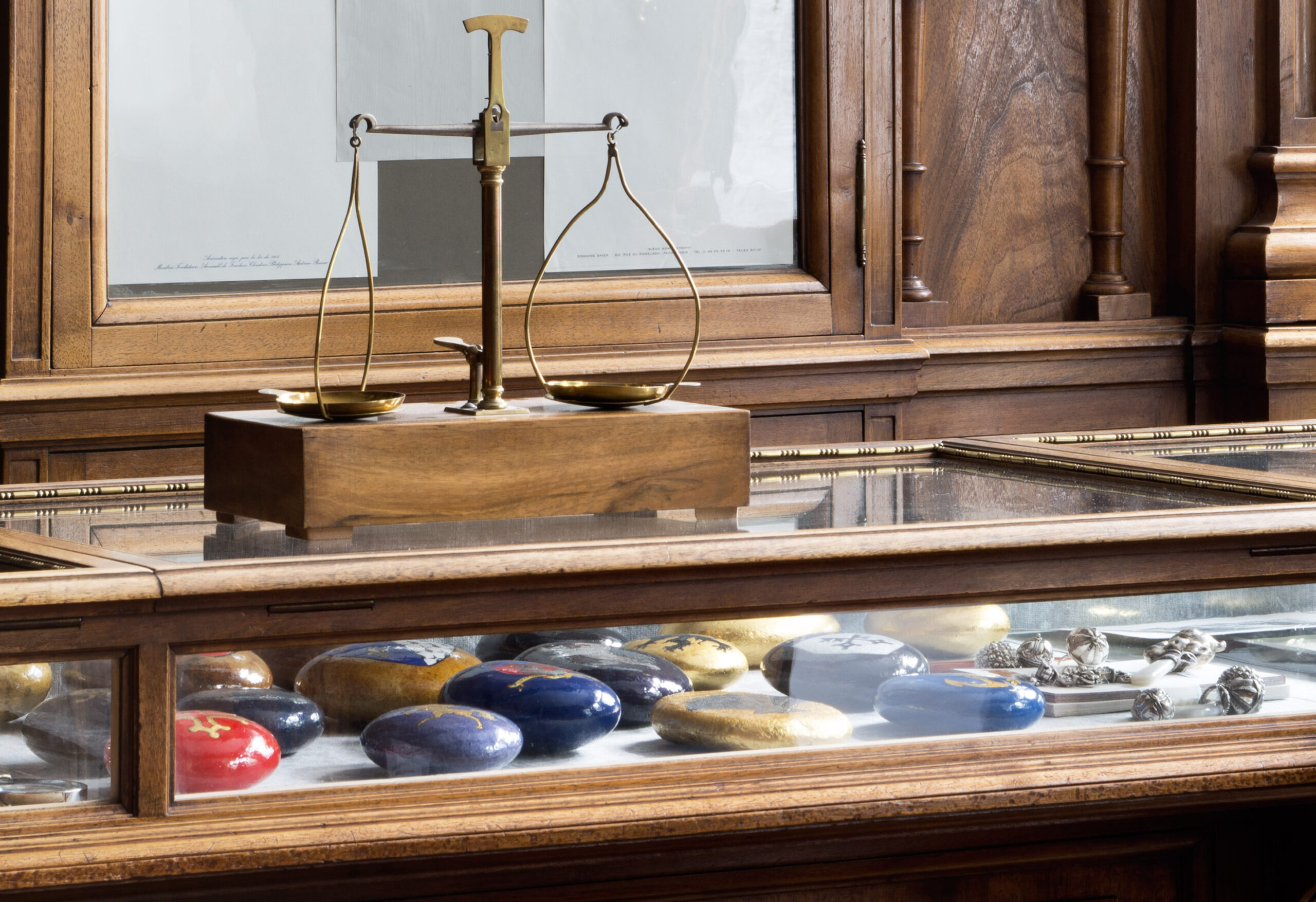 Benneton Graveur's personalized hand-painted pebbles are exceptional objects that decorate the workspace.
Placed on the desk or on the piece of furniture of your choice, the pebble paperweight will naturally find its place.
Heraldic paintings, coats of arms, with bestiaries, original and personalized.
Add a personal touch to your documents, invitations and envelopes with a personalised seal featuring your coat of arms or your initials or logo.
Elegant and authentic, a wax seal is perfect for personalising and securing your documents.