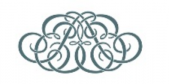 benneton graveur
its history, its heritage
The emergence of the bourgeoisie and the demands of social life in London and Paris at the end of the 19th century led to the advent of prestige stationery— business cards, compliment slips, greeting cards, announcements and the like, made by master craftsmen.
In 1880, French engraver and carver Emile Benneton set up shop in Paris and founded Benneton Graveur in the city's Église de la Madeleine district.
His taste for beautiful creations and his love of a job well done ensured that the company, which soon became the main supplier to the European royal courts, was a success, and the intellectual and artistic elite became frequent visitors to 75 Boulevard Malesherbes.
Since then, Benneton has preserved this heritage and continues to serve a demanding and sophisticated clientèle with the same meticulous engraving and the same care in choosing colours and selecting papers, with the emphasis always very much on elegance, layout and attention to detail.
Its signature, displayed on all of its announcements, invitations and bookplates, is a sign of quality where the customer is concerned.
the age-old art of engraving
Humans have been deep-etching hard materials in reverse in order to reproduce a motif for thousands of years, as some of the seals found in Upper Egypt show, but it wasn't until 1465 that Frenchman Martin Schongauer gave this art of engraving a certain prestige, elevating it to the status of 'fine art'.
As master to German printmaker Albrecht Dürer, and admired as he was by Michelangelo, pioneer Schongauer engraved no fewer than 115 copper plates with a chisel.
Dürer, his disciple, engraved mainly wood and certain metals (early 16th century). From then on, the greatest European artists would perpetuate this art and develop it using complementary techniques. Jacques Callot and Rembrandt were the great engravers of the 17th century, followed by Fragonnard and Goya in the 18th, Gustave Doré in the 19th and, more recently, Picasso (who became known for his famous bullfighting scenes). Nowadays, Alechinsky and Catalan artist Tapies are among the great names in the world of engraving.
discover our best-sellers
contact us for a personal quote